"If God had to build a door, it's because we erected a wall." ― Craig D. Lounsbrough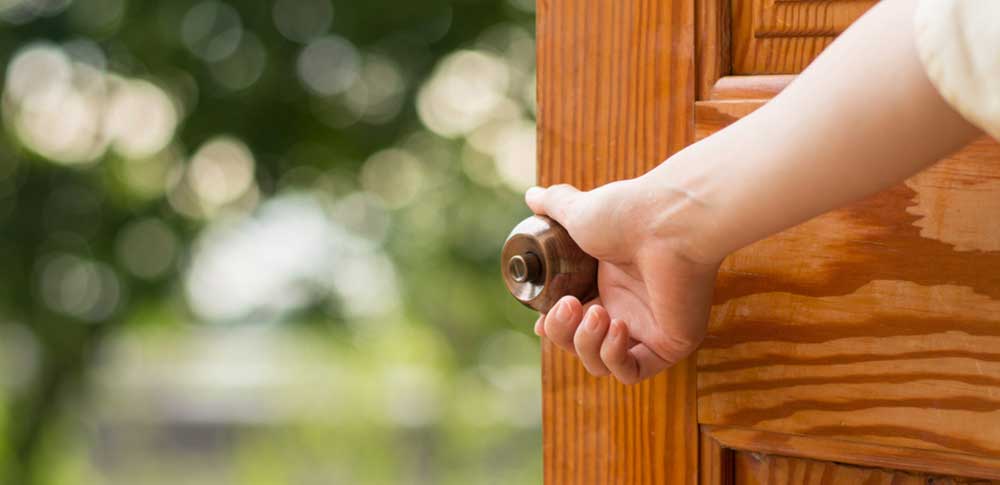 Amazing how accessible so much is to us in this day and age. I get almost everything I need delivered right to my door, often within a day. Sometimes I think I go to the grocery store just for the social contact. I'm probably doing one of those GEICO commercials – acting like your parents – because I'm talking too much to strangers. As I start up conversations, I get very puzzled looks from young employees who aren't used to being treated like human beings.
People these days need a dose of humanity more than ever before
When my grocery store first started up with delivery we were in a chaos and crisis period of time at my house. I could order what was needed and have it delivered within hours for free. This was exactly what we needed. As I received one delivery, an older child brought my bags from the car. It looked as if his mom was driving and managing more children in the back seat. My delivery "man" was very friendly and I was very effusive in my praise. After handing over the bags, he then asked me if I had a band-aid he could have. Never had that happen before.
In my former life, before becoming a widow and then the COVID lockdown, we would go shopping and exploring. I don't do that anymore – my explorations are done online. My gifting and giving during Christmas was all done online, again. Very convenient. I only had to send a few items back. In retrospect, it seemed too sterile.
Living life with others, even strangers, is supposed to be an adventure
Most people complain about all the hustle and bustle of getting out into the retail space, especially during holiday time. But maybe there's something to be said for literally rubbing shoulders with real people. Seeing faces and waiting in line.
"There is no greater predictor of human well-being than the amount of social time we spend with one another." ― Tom Rath
Being around others, even strangers, reminds us that our chores and frustrations are shared – we are truly not alone in all the burdens of life. There is a subtle comfort in that.
When you go out, maybe share a meal, with friends and family you also share parts of your story. The whole group, sitting around the table, become linked in that shared telling and connecting. We realize how much it means to us that someone else understands and wants to be a part of our life. Listening is as important as telling.
A colleague was out sick with COVID, I wanted to be sure to tell him that his absence mattered, he was missed. We all need to be reminded that we matter. It doesn't take that much.
Recently I visited my niece and her husband who live in a nearby town. I went shopping for a gift. There were all sorts of shops we used to visit in that town in years gone by. It was not convenient but fun to explore, hunt and find just what I was looking for. Talking with real people in the store energized me – just what someone in my situation needed.
Opening my door and getting out really is good for my sanity.
Probably for yours too. 
"I lived when simply waiting was a large part of ordinary life: when we waited, gathered around a crackling radio, to hear the infinitely far-away voice of the king of England… I live now when we fuss if our computer can't bring us everything we want instantly.
We deny time. We don't want to do anything with it, we want to erase it, deny that it passes. What is time in cyberspace? And if you deny time you deny space. After all, it's a continuum—which separates us.
So we talk on a cell phone to people in Indiana while jogging on the beach without seeing the beach, and gather on social media into huge separation-denying disembodied groups while ignoring the people around us.
I find this virtual existence weird, and as a way of life, absurd. This could be because I am eighty-four years old. It could also be because it is weird, an absurd way to live."
~ Ursula K. LeGuin, Interview by Heather Davis