In my first post I wrote about two important relationship experiences that we create together during marriage. One was empathy and the other was keeping track of each other. Here are two other important gives that provide us, over time, with so many more gets than we could imagine.
As you can tell, I've been reflecting on marriage. Not just because of the courses I teach but also due to a number of personal experiences, mine and those of others. Marriage and family makes, and for some, breaks us.
"You are not good for your own sake. That probably isn't even possible. You are good as a courtesy to everyone around you. Keeping a promise or breaking it, telling the truth or lying, matters to those around you. So there is good you can do and always do again. You do not have to believe you are good in order to act well in any specific case. You never lose that option."  ― Marilynne Robinson
This is tricky, but when we are in a long-term relationship with someone, there is a kind of accountability that develops. I truly believe a lot of this is subterranean. We unconsciously figure out what manners to mind and how to keep one another happy. We negotiate the best game plan for living and if we're smart, we learn to first figure out how to make our partner happy. Over time we make conscious adjustments and also a great deal of internal shifting that happens as swiftly as paint drying.
Holding one another true to what we each know really matters, our values, beliefs, customs and norms – this keeps us civilized in our own little ways.
For some reason, I can't seem to forget the dear pastor who was providing us pre-marital counseling. He told us this story about his new bride and her rule about never sitting on the bed once it was made up. He thought it was a strange custom but knew it was important to her, so that's the way they lived the rest of their lives. I think this was part of his pre-marital counsel because he wanted to communicate that keeping each other happy, no matter how bizarre the expectations, would always be worth it.
I never made the bed during my married years. Who makes the bed in your house? Now that I'm alone, I make it every day, knowing it's the right thing to do – in my heart being accountable to the memory of my spouse. Aren't there things you do as a habit just because of the other person in your life? Likewise, aren't there things you don't do because that person would let you have it?
"Bravery is listening even when you don't want to hear it." ― Alaric Hutchinson
I joke with people these days about what it's like living alone. If I see something that needs to be picked up, the new normal is, no one else is going to pick it up! When you live with someone else a division of labor of love evolves over the years.
I made sure that before I was married we had a prenuptial agreement that I would never load the dishwasher. It held up, even years later when I messed up every pan in the kitchen cooking for company. But mostly, couples figure out what works and doesn't over time, as they navigate their shared life down the meandering road. It's generally not something that can be pre-planned and written up in a contract.
Research tells us that opposites DO NOT attract. People come together and fall in love because they have so much in common. But if you ask couples they will tell you that they were opposites. After many years together, because of this division of labor – people use their selective memory to decide that they must have been attracted due to their evolved complementary relationship. He cooks and she cleans, he puts IKEA together and she cleans up the leftover bits, he rearranges the furniture and she vacuums the floor. Seeing a pattern here?
This kind of labor isn't just the jobs that need to be done, it's also what social scientists call "emotional labor." There are emotional responses that are required from parents of adult children (and grandparents). Now that I'm the only parent and grandparent I feel the duty to play both parts and all the emotional scripts that go with each. I used to be able to sit back and relax while mom did all the mothering – being nosey, interested, expressive, up-to-date, involved, and actively participating. I was always very much in the backseat, ready to change any flats or provide the urgent directions when needed. What was I thinking?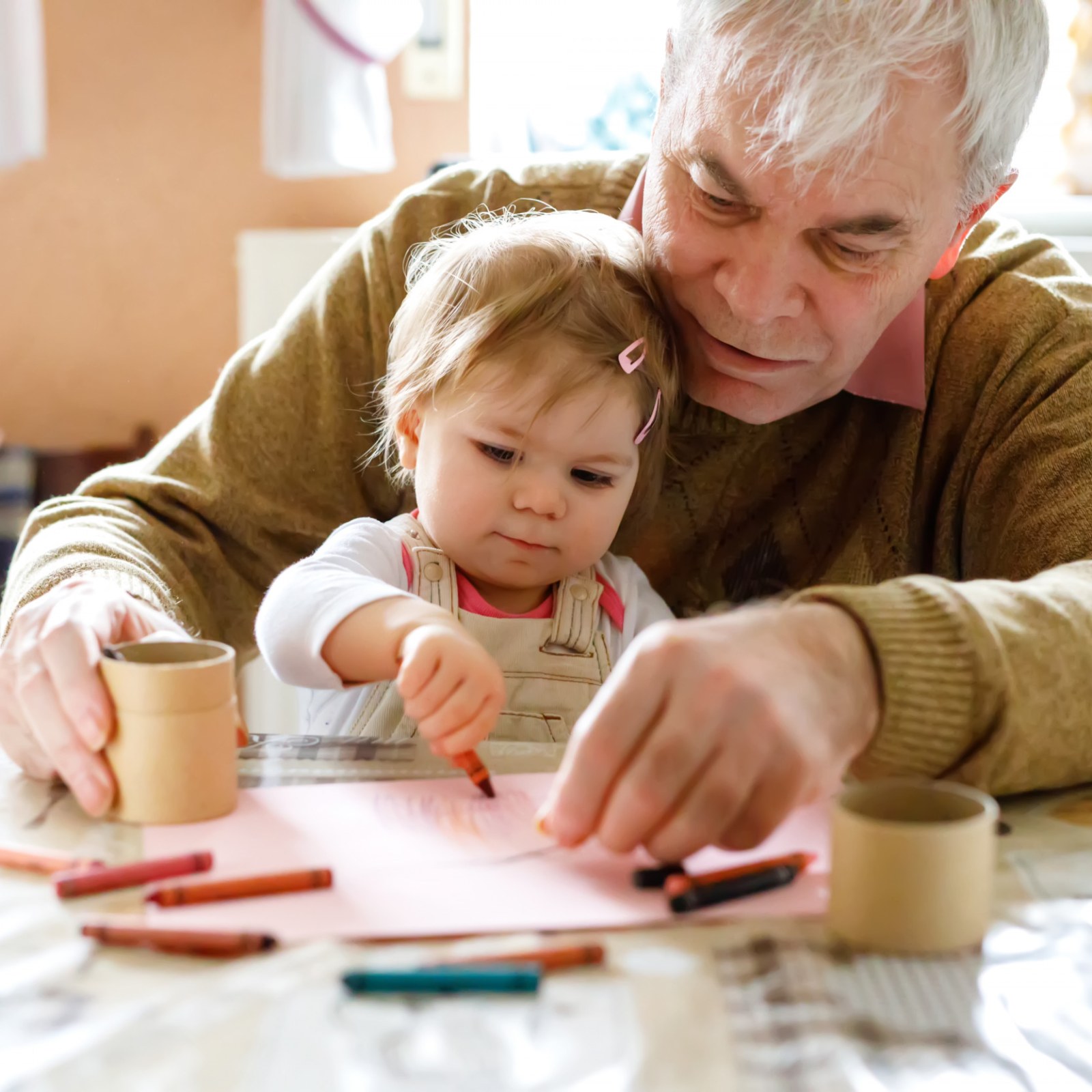 I'm not always comfortable playing both parts – but it must be done for the good of all parties and the success of the family. It's good for me too. The division of labor, to work well, must be oriented around our love for others – never about what's best for me. That always poisons the soul.
"They never fail who die in a great cause." ― George Gordon Byron
So, that's what I think marriage is about when all is said and done. It's a series of "gives" and in the long run we end up with a wealth of "gets."
You have become a more empathetic personality because of those closest relationships in your life. You've given of yourself and in the long run, you've become wealthier
Keeping track of each other, physically, emotionally and spiritually is one of the best ways to stay honest and to remain connected to the world.
Long and deep relationships create a kind of accountability in each of us. This is one more way that we shed more of our selfishness and internalize civilization.
That division of labor that has evolved over time in your relationship has made you into someone more ready and better able to give of yourself to others.
"When you stop expecting people to be perfect, you can like them for who they are." ― Donald Miller
Sit down and think about this most important relationship
Think about the one's that were lived out before your eyes.  Be thankful for all that you're getting. Figure out how to give some more.