There is always a chain holding us to what matters
One of my favorite classic rock groups sings about a chain. When you think about chains do you think about something bad, holding you down, keeping you bound, limiting your freedom, heavy and constricting?
But chains can also fulfill useful purposes:
That's how we anchor the ship and keep it from drifting.
Remember that chain on the front door so you could open it and peer out?
I had a friend who kept his big wallet chained to his beltloop.
Can a bracelet be like a chain? My wife had a big giant charm bracelet that she added to over the years. It needed a hefty series of links to hold all those memories.
"Love is our true destiny. We do not find the meaning of life by ourselves alone – we find it with another." ― Thomas Merton
What kind of an anchor is your family?
Almost everyone starts out life intertwined with family. It's hard to imagine how we would even survive without these essential people who insert themselves and society at large inside of us. As prickly as that usually becomes once you hit adolescence. Your parents enable you to survive and also teach you how to survive as the unique person that you are.
"We define our identity always in dialogue with, sometimes in struggle against, the things our significant others want to see in us. Even after we outgrow some of these others—our parents, for instance—and they disappear from our lives, the conversation with them continues within us as long as we live." ― Charles Taylor
Think about all the ways that you are wrapped up in the history, rhythm and life of the people all around you. It's easy to put your family in this category. Sure we are all tied together, for better or worse, right? For almost everyone, our families integrate us into the world in healthy and productive ways. They prepare and launch us so that we will thrive. Sometimes we hear about families that fetter members to disaster. In most large American cities, the number one reason that police get called is a family related disturbance. Families teach us how tied up we are to other people, emotionally, physically, financially, spiritually and even logistically. Don't you think civilization rests upon the love and care of moms and dads?
Right now, send a note or card to someone in your family, a distant extended member. In fact, buy a stack of cards so that you're always ready to send something. There's bound to be someone in your big family who needs some kindness right now.
"When I lived in a small town, the whole town got together to help my family when tragedy struck our home. Now in a big city, my neighbor one block down doesn't know who I am." ― James Hauenstein
It's midnight, do you know where your friends and neighbors are?
A few weekends past, new neighbors were having a celebration in the back around their pool. Music was included. Music that made all of my windows vibrate. I'm certain everyone on two or three nearby streets were swept up into the party via the rhythmic drumming of each tune. After a time I realized that I've lived here almost 25 years and never had a single bit of friction with anyone living near. In my neighborhood there are people with last names from all over the world. We are all tied up together, yet following a similar set of norms and managing cohesion. That's amazing, don't you think?
The May 2021 American Perspectives Survey discovered that Americans have fewer close friendships than they once did, they talk to their friends less, and no longer depend as much on friends for personal support. Maybe the recent pandemic has set us back. We remain disconnected from our friends both physically and emotionally. Sure, friends can be a lot of trouble, but in the end they are vital to your health.
What can you do? Get in contact with that friend of yours, you know who I mean. Go have lunch or a long phone call. Get caught up. Strengthen that chain.
"The world is so empty if one thinks only of mountains, rivers & cities; but to know someone who thinks & feels with us, & who, though distant, is close to us in spirit, this makes the earth for us an inhabited garden." ― Goethe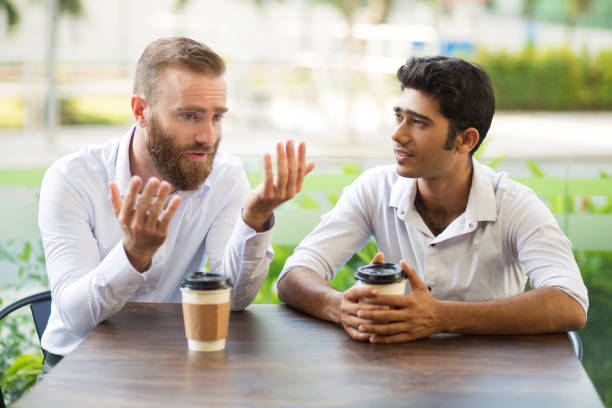 When I use this metaphor of a chain holding each one of us to what matters most, I think about it in three important ways:
(1) There are our relationships that keep us tied to individual people, to roles with responsibilities and to the rules of living that we learn and pass on. Remember that family becomes for almost everyone that first significant model of how relationships work (or don't).
When I was a young adult, I don't remember that being connected to others was very important. I'm certain I just took others for granted, like the sun coming up. The chains that hold us to each other always take some degree of conscious effort.
"When we love someone our love becomes demonstrable or real only through our exertion – through the fact that for that someone (or for ourself) we take an extra step or walk an extra mile. Love is not effortless. To the contrary, love is effortful." ― M. Scott Peck
(2) Intertwined within these relationships are all of the feelings that are invested in us and that we in turn plant within the furrows of memory. These emotions tie us to places, experiences and to our significant relationships. My friend calls his mother every Sunday afternoon, probably for all sorts of reasons, but I think mostly and deep down, because of the devotion that binds mothers and sons.
These connections aren't limited to emotions. I'm thinking about examples like obligation, reciprocity and trust. These are like glue that enable us to take so much for granted and lean into one another. We don't have to start from scratch with each person in our life.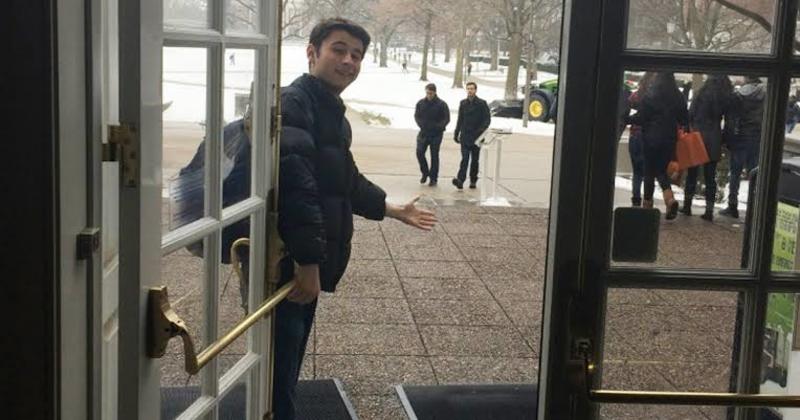 I still cry out for you, don't leave me, don't leave me…  Rhiannon, Fleetwood Mac
(3) When thinking about our connections in the world, don't forget the social institutions all around us. These include our family, church, work, the news, and even healthcare. As you get older or seriously ill, you can imagine how essential your relationship will be with your doctor and health providers. When we were fighting cancer, our oncologist made incredible efforts to connect with us personally at each visit. He was working hard to heal us at multiple levels. I hate to tell you this, but as you age you might have to take handfuls of pills each day. My great revelation here was having mine delivered in dated packets. What an invention! BUT, I still visit our little local pharmacy and pick up a few prescriptions because of the close relationship we developed with everyone that works there. I think that should always beat convenience. 
"A few years ago, a priest working in a slum section of a European city was asked why he was doing it, and replied, 'So that the rumor of God may not completely disappear." ― Peter L. Berger
There are chains that we should work to remove:
relationships that bring harm to any part of you, inside and out
self-talk that keeps wounding instead urging you forward
bad habits that keep us spinning our wheels instead of climbing to the stars
I'm thinking about what needs to be reinforced in my life and what I need to turn loose. I only want to be bound up to what love can make anew.
"We cannot live only for ourselves. A thousand fibers connect us with our fellow men; and among those fibers, as sympathetic threads, our actions run as causes, and they come back to us as effects." ― Herman Melville
(Do you think Melville really wrote that? He's the Moby Dick author, remember?)
*My poor little posts are being read by fewer and fewer. If you are inspired and want to keep them coming (and inspire me), it would help tremendously if you would pass this along to someone else and "invite" them to follow by clicking on that green icon in the top left corner…