"Those with less curiosity or ambition just mumble that God works in mysterious ways. I intend to catch him in the act." ― Damien Echols
There really are a number of urgent matters that ought to be worried about. I'm getting older every second. More visits to doctors and strange groans herald the decline and fall of what once was. Friends are retiring, like birds fleeing from the cage. My own future seems so uncertain, less predicted as it's supposed to be with all this planning and saving. Just looking at my growing list of big projects is making me awfully tired, deep inside. 
"The afternoon knows what the morning never suspected." ― Robert Frost
I have a big skylight in the kitchen. It's like a drum when it rains or the squirrels scratch on it in the summer mornings to drink the condensation. It rained hard the other evening echoing against the walls of my little house. There are all kinds noises in my house. I think someone is prowling around in there with me. He's not being as quiet as he should. Of course, there are other truths. As I move from room to room, faces look at me from all the photos, from all the years, from all the memories. I am living in a haunted house. Not all ghosts bring dread or fear.
"When you're young, you always feel that life hasn't yet begun—that "life" is always scheduled to begin next week, next month, next year, after the holidays—whenever. But then suddenly you're old and the scheduled life didn't arrive. You find yourself asking, 'Well then, exactly what was it I was having—that interlude—the scrambly madness—all that time I had before?" ― Douglas Coupland
Showing people photos and video clips off my phone has become a terribly bothersome habit. I keep kicking myself and promising to stop. Everyone has their own pics of children and silly animals. Of course, mine are the most incredible. I hope I am getting better about not dominating conversations at social gathers (as few and far between as they've been during this time). No one else is ever as interested in your life as you are. They aren't supposed to be.
All of these images are a contagion for me. Like a beneficial virus. Each time I see a face or figure dancing across the screen I just smile or laugh. It's like enjoying another course in a life-long feast. 
"These fragments I have shored against my ruins" ― T.S. Eliot
My wife was the coffee drinker in the family. But these days I have been making a morning trip a few times a week. It's been going on for a few years now and the personnel turnover really hasn't been happening at my store. That means they've got my order down (aging turns one into a creature of habit). I usually show up in my funny professor costume, so I stick out and am easy to remember. While the coffee store staff aren't wearing name tags, they get my first name for my order. So, as time as gone by, I'm called by name when I walk in.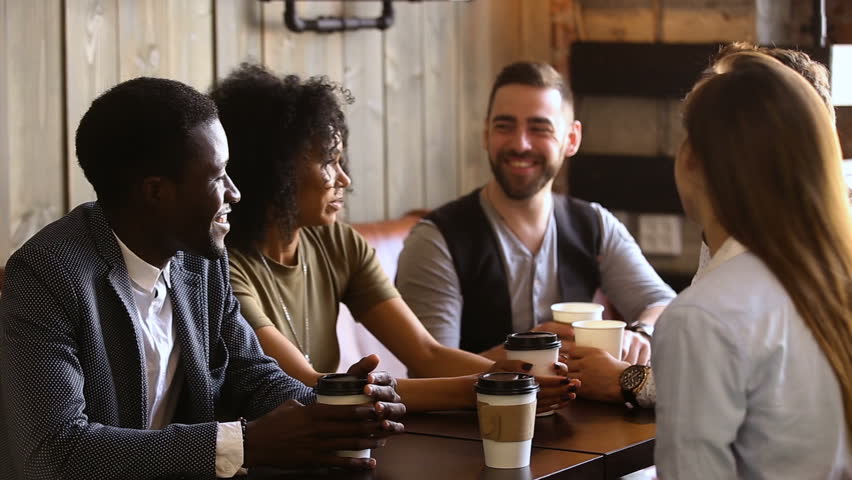 What if I'm going to the coffee store just to hear my name and experience that familiarity? I usually don't have to say my order. I don't drink the whole cup, it's gone cold. Why am I doing this a couple times each week?
In addition to routines (so many have gone out the window this past year), humans need regular social contact – even with strangers. It's the regular part of it that matters. Trivial banter with the cashier, smiling at the guy bagging groceries, waving at the neighbor whose name you can't remember – it's all important because it keeps us connected each day to who we are. We're people just like all the rest.
And did you know, God sends people, just like you, across the path every day, to remind how fragile and simple reaching out can be.
Perception is a topic that I sometimes teach students to think about.
Ours is often shaped by internal cognitive biases. We usually "see" what we expect, and miss what we aren't looking for.
We unconsciously interpret non-verbal cues from others to figure out feelings and how we should respond. Mostly this is unconscious and happens in seconds. We now have a whole generation of young people raised on cell phones who have had very little practice with non-verbal communication. 
You've heard of first impressions, right? Most of us make judgments about the entire person based on just a few quick impressions. Typically, people are very confident about the perceptions they come up with after a single first impression.
"The world is full of magic things, patiently waiting for our senses to grow sharper." ― W.B. Yeats
I think God is doing things around us and in our lives all the time. I don't think God is a good luck charm or is in the business of empowering us to live out our own hopes and dreams. He's not an American televangelist. But God is working out his plan all the time. His love for us surrounds in so many ways through the hands of so many others. He wants everyone to be a part of his life. 
My haunted house of memories is filled with God's presence. The smiles and greeting at the coffee store each week remind me that God is near and uses any circumstance and routine. All my dear friends and relatives that endure a visit or meal with me keep my head up above the water and are God's way of showing that he's interested in my life. He keeps sending people into my life to patiently and faithfully remain. So many, sticking it out with me. They also remind me to do the same with others along my own path. 
"If you have never known the power of God's love, then maybe it is because you have never asked to know it – I mean really asked, expecting an answer." ― Frederick Buechner
Great is Thy faithfulness, O God my Father
There is no shadow of turning with Thee
Thou changest not, Thy compassions, they fail not
As Thou hast been Thou forever wilt be
Great is Thy faithfulness, great is Thy faithfulness
Morning by morning new mercies I see
All I have needed Thy hand hath provided
Great is Thy faithfulness, Lord, unto me