I had dinner with a friend from college. He's just retired. How is that possible? 
Each year where I work we meet with a representative from our financial services company that manages everyone's retirement accounts. This year I had a literal nightmare before the morning of my zoom meeting. It's getting closer. I think I'm looking forward to that day. But thinking about it also fills me with dread.
What's really happening is change. This evening as a cold front was moving into the region and rain was arriving, I could smell the change. During these days, I feel as if I am smelling change.
"They always say time changes things, but you actually have to change them yourself." ― Andy Warhol
My problem is that too often I freeze up and can't make myself leap into action as I know I should. There are too many little acts that must be done to get to the next step. I am a big picture personality. These incremental tasks can paralyze me. After a time I do get the courage and steam up and get it all done (all those plants put into the ground I bought last week).
My wife was the heavy lifter. I never had to do much because she was always getting all the hard stuff done while I was dancing around singing, writing, painting and making speeches. She held down the fort and made me possible. These days I'm trying to figure out how to be a dreamer and a doer all at the same time. Not always successfully!
"A garden to walk in and immensity to dream in–what more could he ask? A few flowers at his feet and above him the stars." ― Victor Hugo
My friend sat across from me tonight and shared wonderful dreams about the next chapter. There are great adventures ahead. I think I must have dreamed too much early in my adult life. I didn't work hard enough. There's not much room left now to dream, I don't have any left. Mostly what I think about are projects to get completed. They might sound like work to someone else. To me, I guess they are my unfinished dreams??
"Hold fast to dreams,
For if dreams die
Life is a broken-winged bird,
That cannot fly."
― Langston Hughes
I need my wife's spirit, to help me get all the seeds planted so that my dreams (projects) can take root. Once this hostage crises we've all suffered through is finished, maybe then I can start nailing down my next chapter of a life.
There's a phenomenon that happens to all of us when we experience attitudes, thoughts or behaviors that come into conflict with each other. For example, understanding research that smoking causes cancer, yet continuing to smoke. We call this phenomenon cognitive dissonance. What people then try to do is to find ways to relieve the feeling of stress and anxiety this dissonance produces. There are a number of ways people go about finding relief.
We all know that these days most of us are living in situations more disconnected from normal life. Social interactions have been minimized for health concerns. Even when we are around others, it's usually at a distance and hidden behind a mask. As Americans we like to think of ourselves as independent individuals, full to the brim with self-reliance. Those can be healthy values, when applied to accomplishing a given task, but they aren't very helpful when it comes to keeping us healthy humans. People must be in consistent interaction with other people to be and remain healthy.
There are people I know who can't figure out why they are a little anxious right now. Me too. They don't report feelings of loneliness or separation. Most talk about a "just fine" adjustment to a quarantined existence this past year. My theory is that they might be experiencing a little cognitive dissonance about some conflicting attitudes/ideas; (1) being more isolated from others is just fine, and (2) it's not healthy to live life disconnected like this. I believe deep in our inner being, humans know that they were made to be social. No one was born a hermit.
Then the Lord God said, "It is not good for the man to be alone…"  – Genesis 2:18
To relieve some of this stress you can (1) admit this isolation isn't normal and isn't a choice you'd make again, (2) keep reminding yourself that this situation is going to end soon, and/or (3) slowly start to change your isolated habits (don't let convenience win, online meetings really aren't going to be better).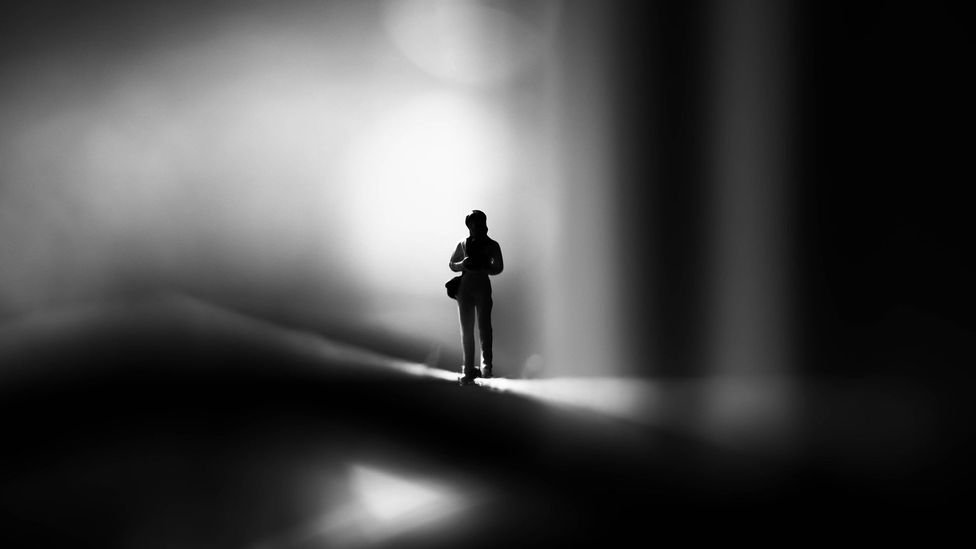 The end of the semester is drawing near
But this year, it's more than that. For me and countless others, it represents the end of this strange year of separation. This year of trying to make things work despite all of our precautions. A year of distance with safe hand clamped over our mouths. As the days pass (when you age, the days race faster) I am longing to finding my next chapter. What are you looking for, right over the horizon?
This one's for Emily
I took my love, I took it down
I climbed a mountain and I turned around
And I saw my reflection in the snow-covered hills
'Til the landslide brought me down
Oh, mirror in the sky
What is love?
Can the child within my heart rise above?
Can I sail through the changin' ocean tides?
Can I handle the seasons of my life?
Well, I've been afraid of changin'
'Cause I've built my life around you
But time makes you bolder
Even children get older
And I'm getting older too
Well, I've been afraid of changin'
'Cause I've built my life around you
But time makes you bolder
Even children get older
And I'm getting older too
Oh! I'm getting older too
Oh-oh, take my love, take it down
Oh-oh, climb a mountain and you turn around
And if you see my reflection in the snow-covered hills
Well, the landslide bring it down
And if you see my reflection in the snow-covered hills
Well, the landslide bring it down
Oh-ohh, the landslide bring it down