"When someone is close by, you just know it." ― James Dashner
When we were growing up, car trips were made through the year to Junction Texas where part of my family had come from. My great-grandmother still lived there. As children, part of the journey was the competition to be the first to see Teacup Mountain. We don't really have "mountains" in Texas – until you get to the very edge of West Texas and run up against the Davis Mountains – sort of the tail end of the famous Rocky Mountain range to the north. The Teacup was really a tall hill with a rock formation at the top that made it look as if it were a cup turned upside down.
"If all we had were roses, would the thorns then be beautiful?" ― Kamand Kojouri
One summer at church camp, when I was a teenager, I was wrestling with one of those big life altering decisions that only adolescents tend to run up against (too often). My youth director was sort of a summer intern from college. We all thought he hung the moon. I was especially needy for a role model and some guidance about this decision. As I think back, he was uncharacteristically wise for a college student. He told me I had to do my own wrestling with God. He didn't offer any sage advice or walk me by the hand through the necessary steps. So, I headed up to the nearest hill, planted myself down and refused to move until I had figured out the fork in the road.
During our marriage, even when we couldn't really afford it, my wife and I loved to travel to New Mexico. The northern part of the state is a higher elevation and has its own mountains. Driving from the airport in Albuquerque each trip, we slowly ascend as we head north into a cooler climate and stunning landscapes. The views are each filled with their own inspiration. The climate is a refuge during overheated summers in Texas and it seems the light is a different shade of bright. Each time I leave I think about how the very atmosphere breathes so different in and out of my lungs.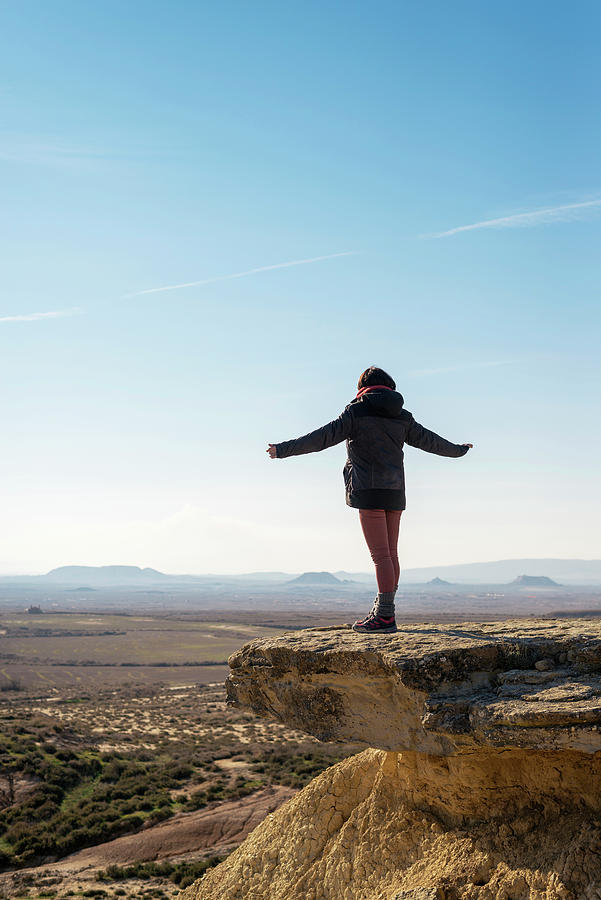 Everyone, as they make their way through living, will have experiences up on a hilltop. These are times to catch you breath. Life lets you stop for a little while and you look backwards over the path you've come. Then you look down or ahead and see where you might be heading next. I think some people just sit and gasp for air without paying enough attention. I know I have too many times.
Something I've notices lately from my hilltop experiences is that God so often draws near to me to help, to guide, to inspire and to give me a lesson. Mostly, I notice from my hilltops, that I am unaware of when God has gotten close during my hard climbs. I'm learning to be more conscious – to catch him in the act.
God draws near through circumstances, other people, something you are reading, people who are further down the road than you, and those good old signs and wonders.
"It is your omen, only you know the meaning. To me, it is but another star in the night." ― Gerald R. Stanek
Most of us have become so self-sufficient that we don't think we need any help from God (me too!), so we really aren't looking for him when he does draw near. Ultimately that's a very disappointing life, in the end.
During these days in my life I am learning to be more aware to try and see God's nearness. Probably because I need it now more than ever. I teach a class where we learn about the concept that humans tend to "see" what they are looking for and miss what they aren't expecting. Our brains are wired to do this. Some people live expecting the worst. Low and behold, that's what they end up seeing all around. Others have what we call a "rosy retrospection" – only remembering the positive aspects of their life.
When I write this, I'm addressing something bigger than this normal human habit. My topic here is the supernatural experience of God himself in multiple ways, day in and day out, not just a cognitive bias in thinking and perceiving.
I flip back through my journal and I see a record of examples. Times when God came near to me – always at just the right time.
"God desires that man should be. God does not wish to be alone. The meaning of existence is the conquest of loneliness, the acquisition of kinship and nearness."  — Nikolai A. Berdyaev
These days friends tend to be wonderful examples of the presence of God. I can't tell you how often a song drops out of the sky and it's exactly the inspiration, encouragement, or gentle nudge I needed. So many times, God draws near to remind me and motivate me to do something. In the past, God made his presence known by sending birds, but that's a whole other blog post…
My experience has been that:
God always draws near, somehow. It may not meet my expectations or hit all my own deadlines, but in hindsight I usually see that God did come. He kept his promise and held my hand as I went through those dark days.
I often miss seeing his nearness because I'm too worried, self-absorbed and running around as my own independent free agent. Just because I can't see doesn't mean he's not there, holding up the roof as the storm beats down.
God's purpose is his own. He doesn't work for me. For most of my life I wanted to believe in a God that I could plug in when needed and ignore (put back in the drawer) when I felt like I had things in control. It's a grand illusion to believe that I'm the master of my fate. Why would I want to be?
God is motivated by pure love and the desire for an ongoing, evolving relationship. When I realize this, I need to over and over again, then it's always easier to see and sense God's nearness in hundreds of ways.
God is relentless. His feelings don't get hurt. He has all the time in the world. He knows all about me. He always has my best interests in his focus.
"I am as sure as I live that nothing is so near to me as God. God is nearer to me than I am to myself; my existence depends on the nearness and the presence of God." ― Meister Eckhart
For what it's worth, this is my view from the hilltop I'm on these days.