There were loud booms from the fireworks going off as I went to bed to start on another book. Actually, the fireworks have been going off for three nights in a row. Maybe everyone bought too many to fire off in a single night? Exploding rockets and the rumble of thunder each evening has made it an ominous end of the week. 
I sat out in the back garden this early evening while the thunder rolled past me. There was a cool breeze blowing the branches of trees and a little black and white Carolina Chickadee was on the bird feeder after a quick snack.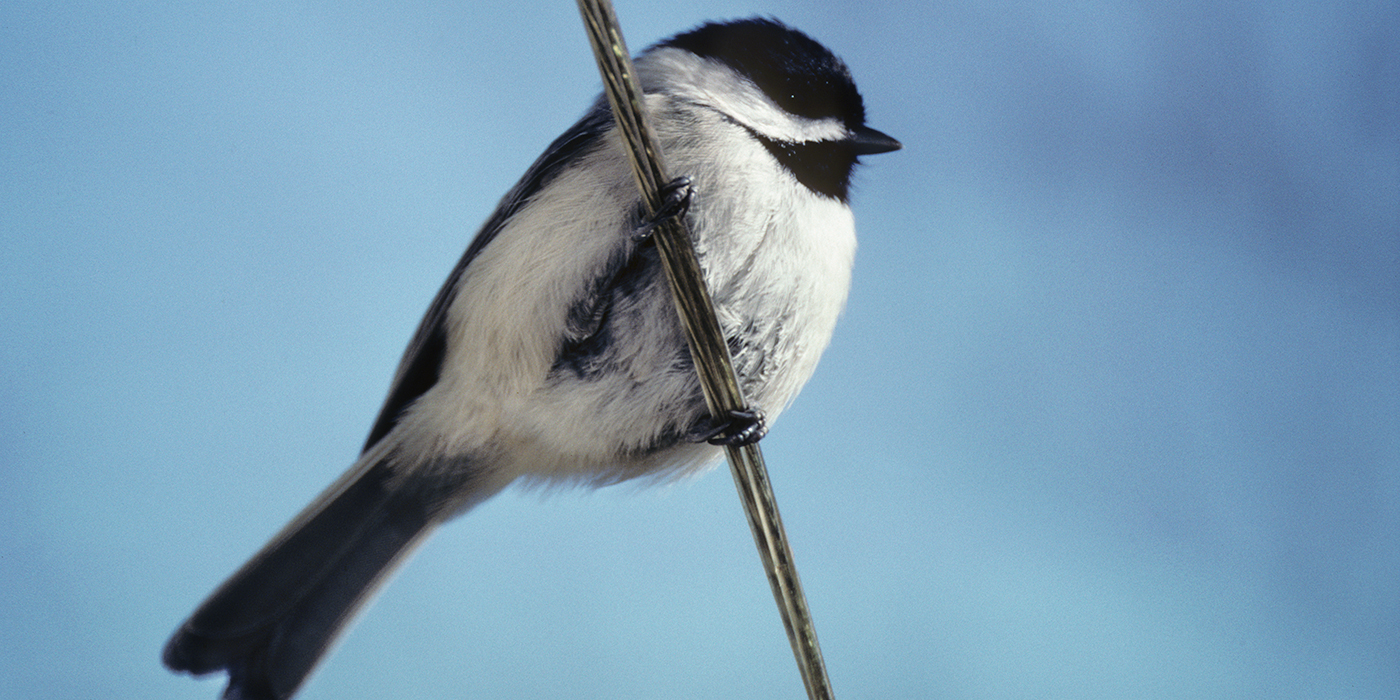 Sitting out in the evenings I watch the grackles gather over my head, hollering at the squirrels coming in for the night, there's much more commotion going on once I just sit still and wait. At first I would watch the barren garden that had been laid waste by the February freeze. Now I watch all the new green appearing like magic from the dark earth. There are second chances. As the evening passes, the sounds from HWY 6 start to dim, and it seems that I am alone and it's as it should be. 
"There is a loveliness to life that does not fade. Even in the terrors of the night, there is a tendency toward grace that does not fail us. " ― Robert Goolrick
Yesterday was a dark and dreary day. I had a load of work to get accomplished. I'm behind schedule. Sitting here narrating presentations to be uploaded for an online class is a strange experience. Talking aloud to myself in the haunted house. Now, besides my refrigerator moaning and groaning, the air conditioner is periodically popping. It's 25 years old, a creaking miracle waiting to blow – once the temperature get's over a hundred.
Back in February I hoisted my grandson up on the bed so we could watch nursery rhymes on my phone. He loves doing this – it really keeps his attention – he's only three. Well, that pull up onto the bed brought me a case of "tennis elbow" that I have been limping along with ever since. Finally saw the doctor in May. Taking medicine and using YouTube for rehab. Insurance won't cover the real the thing. If you see me from afar, I'm probably not waving at you. 
I told my Sunday School class today about remembering how much of a grace filled saint my wife was all during her cancer battle. She never complained or felt sorry. Just went to war every day. Me, on the other hand, I've just about finished my dissertation on self pity! I'm just like Jonah, whining and belly aching about all my problems to God. Then I come to my senses and think about my wife and feel waves of shame. I'm ready for my adult diaper! What a baby I am. Her example inspires me to get a grip and grow up. She lives eternally, in heaven and right here in my memory, giving me the inspiration and courage I need to make it one more day with all my little problems. 
"All happiness depends on courage and work." ― Honoré de Balzac
Saturday evening was bleak and I was tired and didn't get anything accomplished, telling myself I would do it on Sunday (I didn't). Then, while the distant thunder was rolling, I heard that night bird calling out so loud again. He's been drawing near over the past month. He arrives at dusk and sings a song to wake the dead, to awaken my own dreary soul. I jumped up and threw open the back door and listened. I heard him in my heart and knew the truth.
The pandemic seems to be finishing up with us all. I've longed to get back to a normal life – to figure out what that will be. I used to spend way too much effort and time dreaming about the future. I ended up missing too many todays. I don't think about the future much anymore. Probably because it's too close and frightening. It's not that much of a conscious fantasy for me. I'm stuck in right now. Trying to figure out what to check off the list and what to do with too much today. 
"Being with you and not being with you is the only way I have to measure time." ― Jorge Luis Borges
As a little boy I would travel with my grandfather up to our ancestral camping grounds on the banks of the Llano river. His giant clan of brothers/sisters would spend the the July 4th week fishing and camping out. We did this for my whole life – the leftovers are still doing it! I don't know how many times I almost drowned in that river. It was an "every man, woman and child for themselves" environment. I survived and it was a wonderous experience camping under the Texas stars and listening to all my far flung relatives tell their stories year after year. 
I looked down and saw my grandfathers skinny pale legs the other day. He wore shorts very rarely. But there they were, pale, hairless, really sad looking. They were sticking out of my shorts! How did I get to this stage of deterioration?
"You don't stop laughing when you grow old, you grow old when you stop laughing." ― George Bernard Shaw
For almost her whole life I teased my daughter about how impossible it was for me to understand all those Harry Potter movies. She is a major devotee. I told her I would sit down in June and watch all of eight films back to back! Either I'm a glutton for punishment or have completely run out of everything else to watch. Or, I'm watching WAY too much TV! Actually, the Harry Potter author, J. K. Rowling, has written a series of detective fiction – under a male pseudonym. I've read these and enjoyed them. They have also been made into a TV series. Very good. I read her latest edition in this series last week (over 900 pages). I even enjoyed the happy ending!
Why does that lady who cuts my hair keep trying to get me to buy her hair growth tonic? And who is that guy with the bald spot I see in her mirror behind her chair every time I visit?
Now that everyone has a cell phone, photos and video clips keep appearing. There's this funny sounding old man in my house and in our family gatherings. As I catch glimpses of him I again wonder to myself, how did that happen so fast? The collapse of civilization should have taken a little longer, no?
"Never too late to learn some embarrassingly basic, stupidly obvious things about oneself." ― Alain de Botton
WARNING: When you start living by yourself, it may take you stops at three different stores before you realize your zipper has been down all day. There's just something to be said for constant feedback, even if you don't think you need a co-pilot's driving directions to the gas station. 
How can it be that June went by so quickly? Summers are a strange animal for me. One summer I came down with a rare virus. It took the doctor almost a month to diagnose it and then to say, you'll just have to ride it out. I had a fever and was exhausted for six weeks – all while trudging through a Houston summer (like crawling through the Amazon rainforest wearing a parka!). Ever since then, I don't think I've recovered. Summers down here seem to make me feel as if I'm in perpetual slow motion. Maybe I should join the YMCA around the corner and take up swimming laps every morning? I have a friend who did that – she always seemed to be full of energy. 
I'm finishing up my big project, ready for July, ready for a next chapter, ready to paint some pictures, put some plants in the ground, find some cool jazz, locate something meaningful to teach in SS (finally!) and figure out how to get strong. Probably will take me the rest of my days.
But what else have I got to do?
"You can get the monkey off your back, but the circus never leaves town" ― Anne Lamott