What do you talk to strangers about? What do you talk about when you don't really have anything to say? What do you say when silence just feels too uncomfortable?
There's the small talk that we use when at social gatherings with strangers. I was at an event recently and talked with someone about foot surgery and the evolution of late night talk shows???  There's also the small talk we engage in everyday in the normal routines of passing in the hall, riding the elevator, sharing over the fence and catching up before a meeting.
Small talk seems trivial, but these days, I think it's worth thinking about. 
There's all sorts of advice out there about how to improve your small talk so that you can be more successful especially if you find yourself frequenting social events with strangers (and need to make a good impression).
Make eye contact
Ask questions
Don't interview
Read the room
Don't converse too deep (politics, religion), stay medium (pop culture, restaurants)
Show your emotions, smile!
"My father has a tendency to start conversations in the middle of sentences. He's also suspicious of anything modern – like nouns." ― Mike Rowe
Personally, I can't stand getting stuck in social events and having to generate small talk. I can put something together and perform okay but I have much more fun sitting in the corner and watching other people interact. Especially strangers. I was walking through my neighborhood recently. It was evening, the sun was setting and I came up on a driveway with a large circle of lawn chairs filled with older neighbors all sharing. I really wanted to climb up in a tree and eavesdrop.
Maybe, for many of us, this season of quarantine has limited our access to small talk?
What about the simple talk we use every day with our friends, co-workers, neighbors and spouse? The trivial, mundane, "lovely weather we've been having" conversations. They pop up and then vanish like the clouds passing overhead. This kind of small talk is almost random in nature. Yet, I think it connects us to each other in all sorts of ways like the seams in our clothing.
"My father could out-weather anybody. Like people anywhere, there were times when it was the only topic where people here felt comfortably expressive, and my father could go on earnestly, seemingly forever. When the current weather was exhausted, there was all the weather that had occurred in recorded history, weather lived through or witnessed by a relative, or even heard about on the news. Catastrophic weather of all types. And when that was done, there was all the weather that might possibly occur in the future. I'd even heard him speculate about weather in the afterlife." ― Louise Erdrich
We are so oriented to doing business talking and venting important feelings. We use our phones to get directions, restaurant ratings and wiki knowledge. Less and less are we cluttering up our days with the small conversations, stories that don't really have an ending or a moral. Sharing what we did, felt, the memories and bits of our story.  But I think it's good to be reminded of how valuable small talk can be at cementing our society together, strangers, friends and lovers alike. Since March, we've had less and less opportunity for casual, unplanned conversations with others we pass in the halls of living our normal lives. Who can do small talk with a mask on? I think it comes with a cost.
Each time I leave a social encounter I realize how little I actually listened. These days I talk too much, without a whole lot to say. Too much isolation can produce this. I wish I could listen more to the small talk all around me. When you give time to someone else you are giving a little bit of you. It's like a gift. So rare these days. Maybe what we all crave is someone to hear us – not what we say, but just to sit in the same room and nod, smile and acknowledge our significance. 
"In the best conversations, you don't even remember what you talked about, only how it felt. It felt like we were in some place your body can't visit, some place with no ceiling and no walls and no floor and no instruments" ― John Green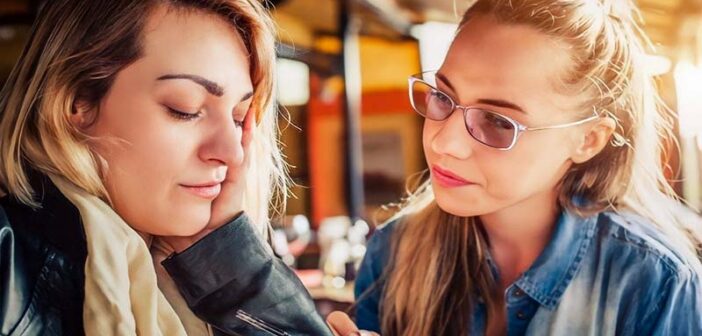 People might be talking to others less because of perceived threats.
What if we get into a political debate?
I'm so sick of talking about this virus.
My feelings lately have been so down in the dumps, I'm not sure anyone wants to hear.
Actually, these are the conditions when talking MORE is the best medicine! During this time isolation, to one degree or another, people around us may have less to talk about and fewer people to talk to about it. Yet, even the small talk is critically important in everyone's life. It's worth staying in practice.
Call someone while you're driving
Send more texts about not much at all, just how you're feeling
Compose a great email to your kids and close friends
Write a card, how about a letter (remember those?)
Making an effort to just pass the time with others is a valuable investment in helping someone else survive one more day – reminding us all that we're not alone.
"When you have once seen the glow of happiness on the face of a beloved person, you know that a man can have no vocation but to awaken that light on the faces surrounding him. In the depth of winter, I finally learned that within me there lay an invincible summer."  ― Albert Camus