There are three signs (of many) that one has moved into the latter days…
Planning of routine activities are mainly scheduled around the weather forecast – which is observed and talked about religiously.
When returning to the parking lot, there is always shock and amazement that some drunk has apparently gotten your vehicle and re-parked it completely out of the lines and within centimeters of the next vehicle.
The vision of your mind begins to turn in a new direction spending more time remembering and less time dreaming about the future.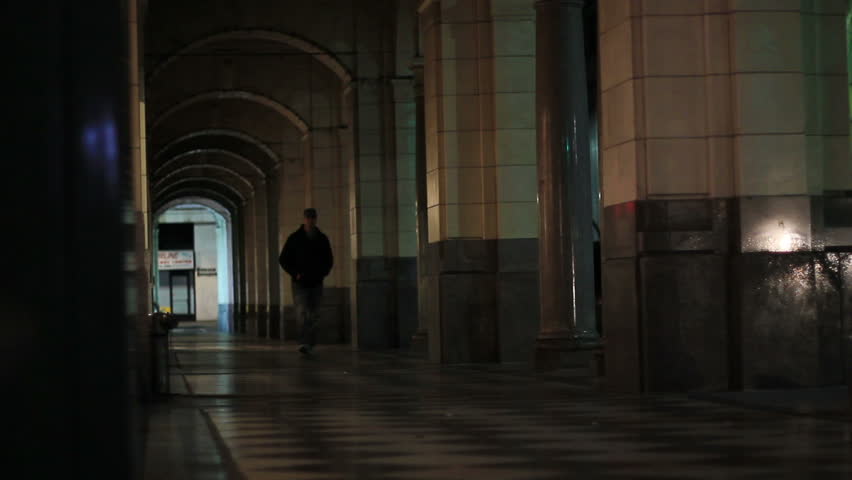 I was walking down an almost empty hall in my church. I had arrived early on Sunday morning as usual to get my Bible study class set up. My mind was thinking again about being here, in this particular place. I had started this thought train the week before, walking the same path, down the same quiet hall.
My in-laws had been members of this church as it first launched back in the 1970's. They were on committees, led classes, he was a deacon, they contributed their lives to this eternal work. My wife and her two younger sisters spent their childhood years here as well.
"You know your children are growing up when they stop asking you where they came from and refuse to tell you where they're going." ― P. J. O'Rourke
When my daughter reached her middle school years, we joined this church so she would be a part of a strong youth ministry. She and her future husband met right away, fell head over heels and the rest was history. They've just celebrated ten years of marriage, with two children, but have actually been a couple for nineteen years.
As I walked down that hall, in the the early hour before the commotion of hundreds of people would fill every inch of stillness, I thought about these people in my family. A history of people who had made meaning in the nursery, classrooms, choir loft, fellowship hall and sanctuary. Their lives invested in others as they learned and grew up in so many ways.
My wife's parents had moved away to Dallas when she was a teenager. They joined another church and in the same way became integral parts. We were married in that church. They are both gone to heaven now. Her sisters and their families are far away in Dallas as well. My wife joined her parents in heaven three years ago. Two years ago, my daughter and her family moved far away.
Walking down that hallway, as I do each week, I thought about how strange it was that I was the one left here in "their" church.  As I think about it, I've been here in this church longer than anyone of that family ever was. That seemed strange to me as I walked down that quiet hall.
I'm about to hit twenty years teaching our Bible study class. That's going to seem strange to everyone who's in it with me. None of us feels that old! 
"It's paradoxical that the idea of living a long life appeals to everyone, but the idea of getting old doesn't appeal to anyone."  ― Andy Rooney
I've seen mixed reports about people returning to church, now that we feel past the pandemic. Some researchers think that Gen-X'rs (my children's age group) are coming back in larger numbers than other age groups. Other researchers report that when we look at overall church attendance, it's at 2/3 the number it was before COVID sent everyone home in fear. There's probably still some pandemic hesitancy, but also it's become easier to stay home and participate from a distance.
What many people may not realize (yet) is that the social interaction is what makes it all worth it. Even more so than the convenience of zooming. 
I'm a social scientist and can't help but look at numbers. People who regularly attend church:
live longer
live lives with better overall health
experience less stress and anxiety
have happier marriages
experience lower levels of depression and loneliness
have children who flourish in school and early adulthood
have families with resilient social networks
We probably already knew all of this deep down. Regularly being with others in person is good for us in so many ways, no matter how much trouble it takes. As the days and weeks and months and years go by you build something that lasts. A framework for your children is built that helps them to organize meaning in their own lives. Meanings made out of beliefs, practices and relationships.
During my growing up years, at times when I didn't even realize I was drowning, there were people in my little church who kept me floating just because of their presence and consistency. If all I'd had was a screen, I'm not sure I would have made it (even though I did watch a lot of religion on TV back in the 70's). Those people, who didn't necessarily have all the answers did provide themselves, and I carry them with me to this day.
A dear friend has gone through a number of terrible life tragedies. Just awful experiences. I don't know the best way to encourage him back into his church after the pandemic. How did I survive my own hell on earth without my intimate family at church? They took me by the hand and walked me through each painful mile. There are others I know that I see suffering all alone and I don't usually know the right words to say. I've decided I need to invite and get personally involved instead of praying from a distance.
"It is more fun to talk with someone who doesn't use long, difficult words but rather short, easy words like "What about lunch?" ― A. A. Milne
When I walk down that empty hall each Sunday morning and remember who used to be there, in just a few minutes, I hear and see who is now there. Even as I miss my grandchildren, seeing other children grow up week after week is so satisfying. Being around others is essential to keep any of us on course. It's a wonderful blessing to be able to make moments count each week. Also, another opportunity to notice who could be there and think about how I can do something to invite them back home.