"We must learn to regard people less in the light of what they do or omit to do, and more in the light of what they suffer." ― Dietrich Bonhoeffer
One of the social thinkers who helped to invent the field of sociology, Emile Durkheim (1858-1917) used the term "collective effervescence" to describe what happens when people act in social ways to create something bigger than themselves. I try to bring an Alka-Seltzer tablet to class and drop it in a glass of water to demonstrate what this looks like. As societies evolve and become more complex, the bubbling up only gets bigger.
We've all been in large gatherings where it seemed everyone was moved to collective action by a speaker or new ideas.  People volunteer after hearing about a neighborhood need. Members of a society pay taxes and in so doing support all kinds of activities for the common good, like public transportation, community healthcare and police. Social good bubbles up because together we make things happen that we could never get done by ourselves.
These past few years of social crises have me wondering about why people view clear-cut situations very differently. Why do people who share so much in common divide up on issues and seem unwilling to agree on what look like reasonable solutions? Does this sound familiar to you?
"The main condition for the achievement of love is the overcoming of one's narcissism. The narcissistic orientation is one in which one experiences as real only that which exists within oneself, while the phenomena in the outside world have no reality in themselves, but are experienced only from the viewpoint of their being useful or dangerous to one. The opposite pole to narcissism is objectivity; it is the faculty to see other people and things as they are, objectively, and to be able to separate this objective picture from a picture which is formed by one's desires and fears." ― Erich Fromm
Something else is bubbling up in our society and it's not getting resolved. What's causing this kind of thinking and acting when it comes to politics, race/ethnicity, medical care, education and policing? I'm not sure there's a quick answer. But there is a very interesting explanation for how extreme ideas and attitudes spread, like an infection, throughout groups and even whole societies.
When it was originally getting organized, medical science was beginning to learn about how infection occurred through germs, viruses and contact. Social Contagion Theory was created over time to help explain how certain ideas and then actions get passed around, evolve, mutate and spread throughout groups. Similar to the ways that germs spread.
Where did this normal guy I'm related to come up with these wild ideas all of a sudden? Maybe it didn't happen "all of a sudden" and maybe he didn't invent this thinking – maybe he caught it somewhere/somehow? What if I'm the one that's got the strange ideas?
So your aunt has been in the car too long getting an overdose of NPR. Maybe that guy at work has lost his remote and his TV is stuck on the Fox channel? Well, of course people who only hear one side of the story tend to fall into opposing opinion camps. But this sort of activity is going on all the time. What's happening lately seems out of the ordinary, doesn't it?
"I learn from my own daughter that you don't have to be awake to cry." ― Jodi Picoult
Maybe the global pandemic, being quarantined, large and sudden economic shifts, and violent political turmoil have all created a unique series of toxic germs that have spread throughout society?
According to Contagion Theory:
People can act differently when they are in a crowd. There is the anonymity that's always possible. We might do or say things that we wouldn't if all eyes were on us as an individual. There have been a number of crowds on the streets, in big cities and even the capital. Think about how this might apply to our online activity.
During times of strain and disorder, emergent interactions occur. People don't always know how to feel or respond during extraordinary situations. Both consciously and unconsciously, we look to our social groups to help us understand and appropriately communicate our feelings. The explosion of media sources and the internet itself has provided people with new sources of social connection, albeit impersonal and transitory. Without realizing it, many are being baited into emotional responses they normally would not be having at this level.
What often happens is called a circular reaction. People can pay too much attention to isolated cases. They look at the outliers and not the average. All of us are prone to biases in thinking – we only see what reinforces our preconceptions. Seeing these examples ("see, I told you!") causes emotional arousal – anger, fear and suspicion.  Then, what can occur, if we talk about it to our social circles, either in person or online, is contagion. Our normal inner resistance to these ideas are socially reinforced. During times when we are not living under extraordinary stress and anxiety, we might never pay attention to these isolated cases or to the voices of the crowds around us who are giving voice to our unnamed feelings.
That's way too much theory! But that's what people like me do during times like these when there is so much disorder all around – and even within myself. I'm searching for explanations also because, down deep, I'm a fixer. I want to know what's wrong so we can accurately diagnose and then get back on track.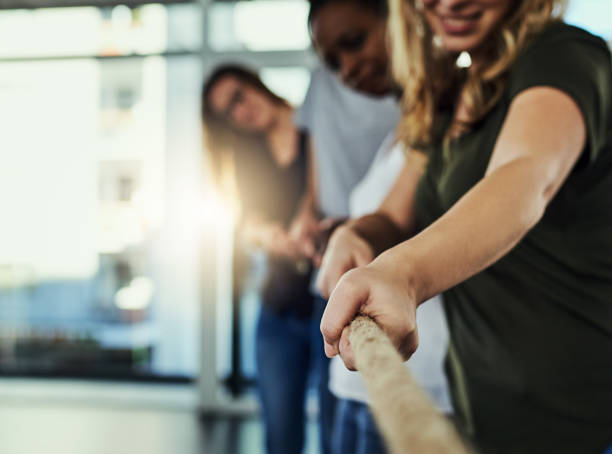 "There's a lot of difference between listening and hearing." ― G. K. Chesterton
If Contagion Theory is a good way of analyzing why people all around you (yourself included) are responding in irrational and extreme ways to social situations, then here's some suggestions to help:
Get out of your familiar crowds and join some that don't always think the way you do. Switch your media sources for a little while. Maybe get off the internet and spend time with people in person.
Open your ears and mind to listening to ideas and reactions that don't necessarily agree with your own (stop spending all your energy defending your own position).
Find some ways to get more perspective on your thoughts and feelings. Writing it out helps. Read your Bible. Reflect on how you've responded to crises in the past. Talk with your parents and older relatives to get their longer view of life.
Try and locate your jar of empathy in the back of the cupboard.
"If we are to love our neighbors, before doing anything else we must see our neighbors. With our imagination as well as our eyes, that is to say like artists, we must see not just their faces but the life behind and within their faces. Here it is love that is the frame we see them in."  ― Frederick Buechner