"Out of the mouth of babes and infants…" – Psalm 8:2
I just spent the weekend with my three-year-old grandson. He's about to turn four. He has a baby sister about to arrive in the next few weeks. I think he's very sharp. Of course, I'm heavily biased.
"Grown-ups never understand anything by themselves, and it is tiresome for children to be always and forever explaining things to them" ― Antoine de Saint-Exupéry
My grandson made several statements this weekend that got me thinking.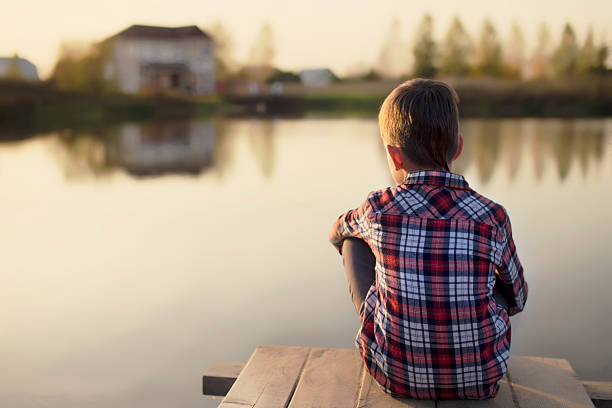 He was up way too late the first night. He was coughing too. Where we stayed didn't have a bed for him, so that night he slept in the big bed with me. He rolled around like a bag of monkeys, moaning and groaning – in between the coughing. I just knew he was not going to get much. It was a certainty that he was going to sleep late the next morning. Before the sun was up, so was he. As usual. He rolled over, looked at me and said, "Popo, are your eyes open?"
I've said to friends again and again that I'm trying to live a life these days with my own eyes more wide open. I don't want to just pass circumstances off to coincidence as I've done for so long, almost mechanically. God is always doing something, whether we're aware or not. I want to catch him in the act.
What if we began to expect to see the supernatural in our day to day? As hard as that seems sometimes. Do you think it's possible you might get more of what you expect?
"There are things you can't reach. But
You can reach out to them, and all day long.
The wind, the bird flying away. The idea of god.
And it can keep you busy as anything else, and happier.
I look; morning to night I am never done with looking.
Looking I mean not just standing around, but standing around
As though with your arms open."
― Mary Oliver
We had friends come over for a shared brunch on our last day of the weekend. They brought all sorts of gifts for the expectant mom and some cars to play with for you know who. He zoomed all over the floor. As they were leaving, he and I were on the front porch of the house waving goodbye. I reminded him that we had seen these friends the day before at the football game. He had clammed up, and hidden himself behind his parents when introduced. Very uncharacteristic of him. As he was waving goodbye and yelling thank you, he looked up at me and said about the day before, "I was shy." 
See what I mean, very self-aware for a three-year-old!
Do you think it's possible that we as adults don't talk more to people around us or stick our necks out in friendships because we're just too shy? Yes, sometimes you'll get your hand bit. But mostly, the people around you are waiting for a smile, a kind word or just a little forgiveness. What would happen if you just started speaking, smiling, waving and reaching out? What typically happens is a back and forth good will. The fancy term for this guiding ethic is called a, norm of reciprocity. Returning a smile, asking for help, even paying it forward.
"Nobody is normal once you get to know them." ― J.W. Lynne
I think my grandson's favorite food is a donut. It's a glorious experience for him. All weekend we kept promising him that eventually for breakfast he'd have one, with plenty of sprinkles. Surely, it's impossible for a three-year-old to conceive of time like that, to have to wait and to understand that promises do get kept. He never let his desire for that donut go. He said again and again, "I'm ready for a donut!" On that last morning together, in addition to all the wonderful gifts, our dear friends also brought the best blessing of all, a box of donuts, with sprinkles.
As adults we often organize our lives around strict disciplines because we have important goals to accomplish. Living is metered out on a daily calendar. We count our carbs. Hours are spent in the gym or on exercise equipment. I've now got one of those bracelets on my wrist that's counting my steps and reporting my sleep cycles. Sometimes, I'm ready for a donut. Ready to turn away from my screen and look that colleague in the eye and really listen (not getting ready to match her story with one of my own). Ready to park further away so that I can walk in the sunset and unwind and talk with God. Ready to eat just a pickle for lunch all week because it seemed like it might be an adventure.
What if you decided on a donut each week? What if you became anxious about it like a three-year-old? A donut that helped to fill your soul. Something meaningful that mattered in the long run. What if your donut each week was doing or saying something that helped to fill up someone else's life?
"New mysteries. New day. Fresh doughnuts." ― David Lynch